Wren In Topsy Turvy Tomato Planter
by Jody
(St Rober Missouri)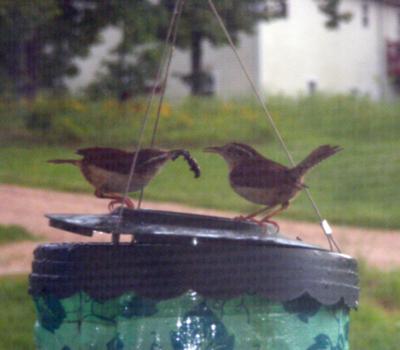 Mom and Dad Wren at feeding time
Carolina Wren Nest in Topsy Turvy

One day my husband went to water his tomato plant that was hanging off our front porch. He was greatly surprised when a very angry wren flew out at him.
We watched and next thing you know we had five eggs and no way to water our plant. They have hatched now and hopefully our tomato plant can hold on until they leave the nest.
I doubt the designer of the
Topsy Turvy
ever thought the wrens would find it a perfect protective bird house.