About Me
Hello and welcome to the Wild-Bird-Watching.com website.

My name is

and this page is about me. I built this site for people to come and learn the different habits of the most common backyard birds.

My love of birds began as a child on a farm back in the mid 60's. I found a baby pigeon(squab)and fell in love with birds.

I took care of that pigeon until it was able to fly away. I watched as it selected a mate, built a nest and laid eggs.

We moved before the eggs hatched, but that experience started a journey into birdwatching and bird behavior that has lasted over 40 years and continues to this day.

I wanted to share with others who love birds and who might have questions about birds in their backyard.

In building this website, I've referenced several different text that I use for my own study of bird behavior and identification.

My intent is to provide an interesting website where the novice birder can find information and products that will add to the enjoyment of bird watching.
About Building This Website
I had dabbled with website building in other areas so when it came time to build this website I selected a company that knows how and is willing to help the little guy be successful.

That company is SBI.

You see, this website depends on advertising and product sales in order to survive. I needed a company that could make website building easy so that I could concentrate on the content. SBI was able to show me how to easily promote and attract visitors to make it all possible.

This website was begun in 2004 and is still here today. I think that speaks volumes for SBI. I publish information about birds, and SBI takes care of the rest.

If you've ever wanted to take what you're passionate about and earn extra income or replace your current income, I urge you to check them out.

I'm certainly glad I did. Doing what you love is truly a dream that few ever achieve. But you know what, A lot of SBIer's are living that dream.

Want to see why others love SBI as much as I do? Check out What Others Have To Say

I hope you enjoy the website and please, feel free to use the contact form to ask questions. I'm a real person and a real bird lover.

Regards,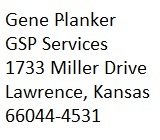 ---