Backyard Birds and Butterflies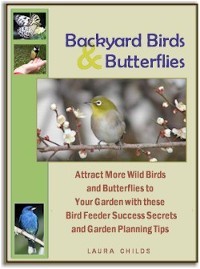 Do You Dream of More Than Just an Ordinary Backyard?
Would you like to have a yard overflowing With Birds and Butterflies?
If you answered yes to those two questions, then I've got the answer. Backyard Birds and Butterflies will share with you the secrets to getting more birds and butterflies to your backyard.
Here's Just A Few Things I'll Be Sharing With You
the real secrets to attracting more butterflies it has nothing to do with commercial birdfeeders or the butterfly bush!)

See how easy it is to design a birders backyard

how to get birds eating out of your hand, that's right, out of Your Hand!

35 North American birds and how you can attract all of them to your backyard feeders

three bird recipes for bird treats and nectar

how to control squirrels they can be a problem at times

add this and and you'll get a ton of birds visiting in days! Four pages of this type of how-to information.

Steps to stop woodpeckers from drumming on your house! plus, solving even more pest problems.
But I'm not Done, Here's More
You'll Get My Gardening Secrets...
Did you know there are two weeds you always want check it out on page 45 and 46

What vines, shrubs, trees, and flowers attract birds and butterflies like magnets in zones 2-9, I even include bloom times so you'll have them all season long.

I'll even give you my blank worksheet but I don't stop there, I'll show you how to get the most out of it! You can use this every year.
Here's Everything You'll Receive...
over 75 pages of real content delivered in a downloadable book that you can enlarge on your monitor if needed, with over 45 pictures and drawings to learn from and, invaluable plant charts for attracting birds, and butterflies to help you get going today!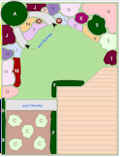 There is much more but this page is long enough, don't you agree?
If you truly want more birds and butterflies in your yard this season, then the solution is right in front of you!
Click here to begin getting a yard full of Backyard Birds and Butterflies
Only $9.77

You can be reading it in less than 5 minutes.
Truly,


Laura Childs
P.S: Your purchase will be made through ClickBank's secure credit card server. You will be sent an email receipt just moments after your purchase as well as complete download information. Clickbank has one of the best support teams and buyer protection policies online with a 90 day return policy.